If you're satisfied with your income,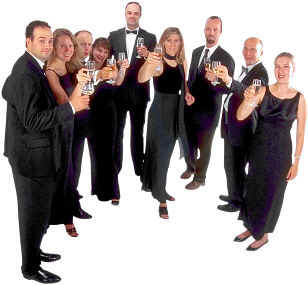 celebrate.
But if you want more income, what are you doing to get it?
How are you responding to diminishing fees? Are you developing niches? Using your skills in new ways? Moving to consulting and other entrepreneurial activities? Starting a new career or business? Or do you feel helpless to improve the situation?
Dr. Carol Goldberg can help you focus your work and publicize it through an effective web site and comfortable speaking to audiences.
People shop for and check out most services and products on the Internet. Their decisions are influenced by information and emotions. Therefore, ►web sites are far more powerful than a card or directory listing.
If you think only the big guys can afford web sites and consultations about their work, think again. Individuals are surprised our web sites and services are very affordable for them. We level the playing field so individuals and small businesses can have ►unique web sites, coaching, consultations, and media publicity like big organizations, yet on a tiny budget. We also help big organizations and their technical teams cope with people aspects of web sites, training, and online continuing education.

WhatΥw with Web Sites and Sound Bites?
As the world has changed and you no longer use the same computer, cell phone, car, or TV, as you did when Dr. Goldberg began designing web sites in 2000, so have web sites and her web site business changed. When she began, most people did not have web sites and templates were tacky so she designed web sites as an artist from a blank canvas. Now that templates have improved and the number of web designers has increased, the most important aspects of web design are what she uniquely brings: how to promote your work through her experience with people, business, and media.
Dr. Goldberg will work flexibly as a consultant with clients and designers. Whether you want to do a simple do-it-yourself template or to retain a web designer who understands coding but not your work, she can be a consultant. For instance, she can help focus your work, find niches, and reach the appropriate audiences; recommend visual layout; write copy and transform your curriculum vitae into a lively narrative bio; provide photographs; do videos of you; provide feedback; and make suggestions to increase web site effectiveness including through blogs, social media, and SEO (search engine optimization). She can coach your public speaking (in-person or online) to help you reach audiences comfortably and make your in-person and online publicity smoothly coordinated.
As you read through this web site, realize it shows the broad background Dr. Goldberg brings and can be adapted flexibly to work with you and other designers as a consultant.
Dr. Carol Goldberg brings business consulting, national credentials, distinguished reputation, and knowledge of how people find and process information on the Internet, along with confidentiality of a licensed psychologist for business and career coaching. She also conducts workshops for Public Speaking for Professional Success?and PowerPoint and does media coaching for individuals in-person and online.
►You can have your web site coordinated and enhanced with multimedia publicity, such as in these samples of Dr. Goldberg's media interviews, including a video of her on the Today show.
Using stress management expertise, Dr. Goldberg makes promoting work so comfortable, convenient, and easy for clients (including payment by credit cards), they regret having procrastinated. She can save busy people time and money by writing their web site content. Just submit a bio and a photo for a unique, effective web site, coordinated with multimedia publicity.
Isn't it time to get your own web site or revise an ineffective one?
Close the gap between where you are and where you want to be.?/sup>